We Sirblah & Terraria Hero are both Knights of 1 or 2 sides I Terraria Hero Am A Prime X meaning that i am a master of Time Space and Life And Death so im a good knight but i was Trained By Serblah's dad so i was also a Dark knight and Sirblah is A dark knight like his father We Both Fight For Injustice, lies, and corruption But i Also Fight For Justice, Hallow, and Truth so we have both Dark properties but i have both properties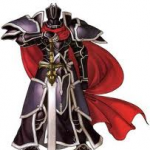 Ad blocker interference detected!
Wikia is a free-to-use site that makes money from advertising. We have a modified experience for viewers using ad blockers

Wikia is not accessible if you've made further modifications. Remove the custom ad blocker rule(s) and the page will load as expected.